"How do you become an Australian permanent resident?" That is the golden question asked by many of our previous clients. The answer may take a number of different forms, depending on your current situation.
There are multiple visa avenues which allow you to work and live in Australia permanently, below is a basic break down: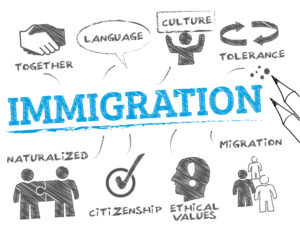 Family-Based Permanent Residency
If you have an Australian citizen or Australian permanent resident family member, or partner, you may be eligible to immigrate to Australia on a family based scheme.
Work-Based Permanent Residency
There are many ways to Australian permanent residency through the worker or business category, including:
Employer Sponsored Workers. When an Australian employer sponsors a foreign national worker in Australia.
General Skilled Migration. For people that are not sponsored by Australian employers but possess a skill valued in Australia.
RSMS. Regional Skilled Migration Scheme is very popular for those working outside the major cities.
Alternative Routes
There are alternative routes to permanent residency if the above categories don't fit your mould. Contact us to explain your specific situation and we can advise your best pathway.
After Permanent Residency
Once your application is approved, you will receive your permanent visa and can live and work permanently in Australia. In some cases, you may soon be eligible for citizenship.
Australian permanent visas are issued in increments of five years, subject to renewal. As long as your visa is valid, you may enter and leave Australia freely. Other benefits of permanent residency include:
Right to work
Right to apply for citizenship
Right to public education
Right to sponsor relatives to immigrate to Australia
Right to travel freely between Australia and New Zealand without a visa
If you are on the pathway to permanent residency and need some guidance, contact us today for a free consultation. We are the Australian visa experts.