The Regional Sponsored Migration Scheme (RSMS) Subclass 187 visa was a visa available to skilled workers who had been offered sponsorship in regional Australia – outside of Sydney, Melbourne, Wollongong, Newcastle and the Gold Coast.
The 187 visa was intended to fill skills shortages in regional areas, such as Cairns, allowing a suitable path for skilled immigrants to achieve permanent residency in Australia. Because of the need to fill regional skills shortages, the 187 visa has priority processing.
On 16 November 2019 the Regional Sponsored Migration Scheme visa (subclass 187) (direct entry stream) was closed to new applications.  The government then created a new Regional Skilled migration program to replace the Subclass 187 Visa. 
 Is Regional Australia Where I Want to Be?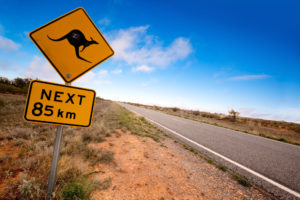 Absolutely! Regional Australia is brimming with action and can be a great alternative to the busy, stressful city life. In our experience, most of our clients enjoy the pace and lifestyle of regional Australia and find themselves settling outside of the city. Another bonus to living outside of the major cities is the price of living in a lot less and the wages are still relatively high.
If you are a skilled immigrant and are employed, or looking to be employed in regional Australia, contact the Guru team today and see if you qualify for any of the skilled visas that replaced the RSMS 187 visa.