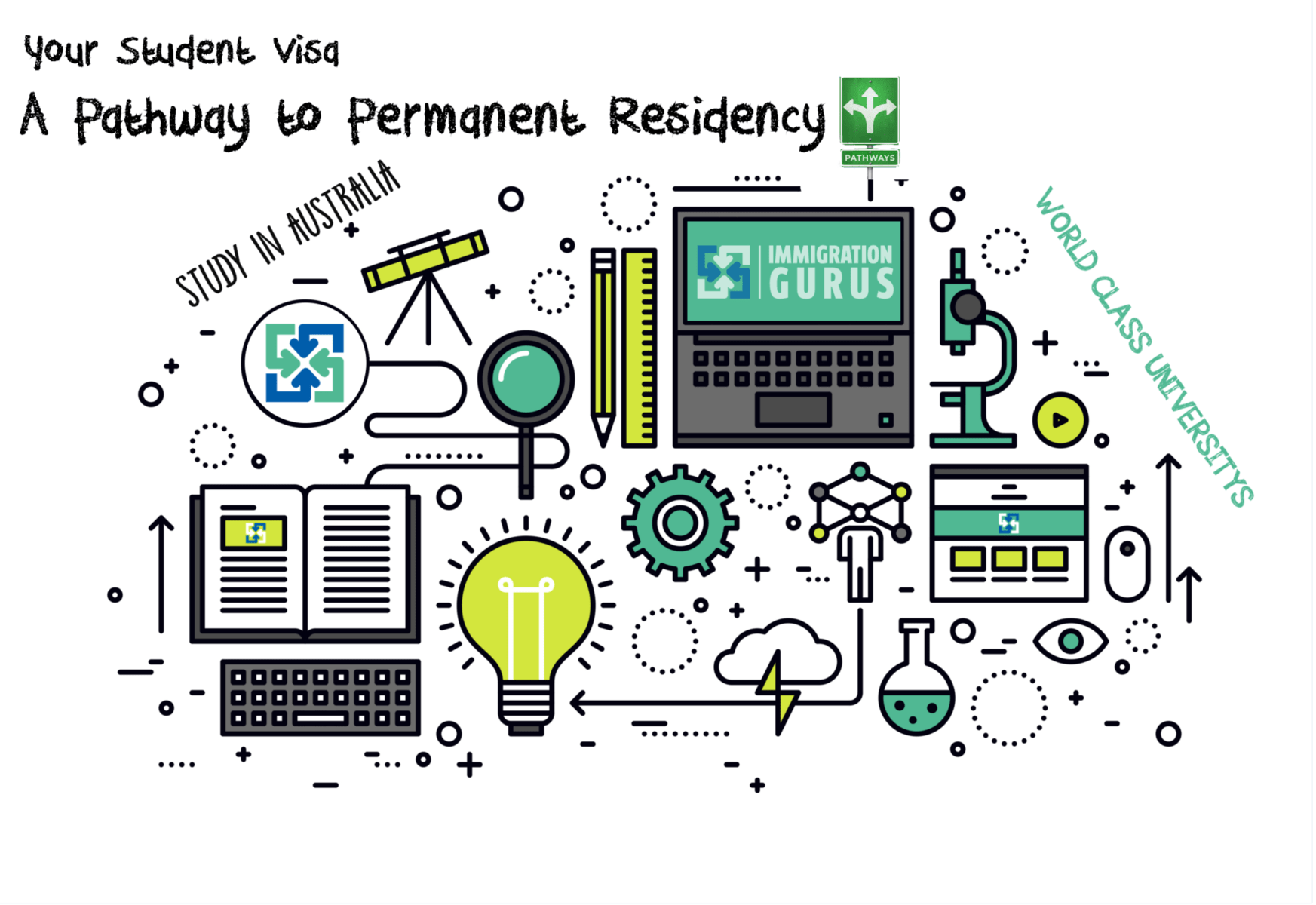 Choosing the right course for your future in Australia.
If you want to live and work in Australia after you complete your higher education course, it is important you choose the right study plan from the start.
Here are some questions you should ask yourself before you choose a particular course if you wish to improve your chances of extending your student and employment visas into the future.
Are you studying for a "Skilled Occupation"?
If you intend to work in Australia after you complete your studies, it is vital that you have a qualification that is on our skilled occupation list.The Australian Department of Home Affairs determines which skilled professions are required to help fill gaps in the Australian workforce and periodically updates these lists. You can see the current combined skills lists here.
Will the standard of your qualification meet the Skilled Occupation criteria?
You should not only choose a course that will give you training for a skilled occupation, but also ensure it's off a sufficiently high standard to satisfy future visa requirements. For example, if you wish to apply for the skilled profession of child care centre manager, you will need at least a Bachelor degree to fulfil the criteria.
How long is your course and will it allow you to apply for a Graduate Visa?
You should take into account the duration of your course when planning your studies. To apply for a Graduate Visa (485), you must study for two continuous years in a course that is considered a skilled occupation.The advantage of a Graduate Visa is that it gives you the right to work full time for 18 months, which in turn gives you the valuable work experience needed for a Permanent Skilled Visa application.
As well, if you complete a Bachelor or Master degree, or a Doctorate, you may be eligible to stay in Australia for up to 18 months after graduation on a Temporary Graduate Visa (subclass 485).This is a good visa option if you want to stay, develop your skills and ultimately apply for permanent residency.For more information on Graduate Visas click on this link.
Will you be able to meet the minimum work experience requirements?
Due to recent changes to a number of visa classes, applicants may require three years of full time "post-qualification" work experience before being eligible to apply for a permanent work visa. Read more from the gurus today.
Do you need to improve your English first?
All work visa applicants require a good level of English. For most skilled visas, you will need to show at least  to meet the threshold criteria. However if you hold a passport from Canada, the United Kingdom, New Zealand, the United States or Ireland you can establish competent English without completing an English test.
There are a range of tests that can be taken to show your English language ability.
Read more about English testing in our March 2017 blog "What English test should I do for Australian Immigration".
If you want to stay in Australia once your course finishes, these are the options to look at.  Your success will depend on your previous qualifications, English level, your area of study, and your desired outcome.  Even if you intend to go home after your studies, you should consider which study pathway is best for you in case you wish to extend you stay in the future.
Whichever option you choose, you will have to supply Genuine Temporary Entrant evidence as proof of your desire to stay to study and work.
Our experienced education and migration experts can help you present your evidence to give you the best chance of success in achieving your long term desired goals, don't delay Contact the Gurus today.